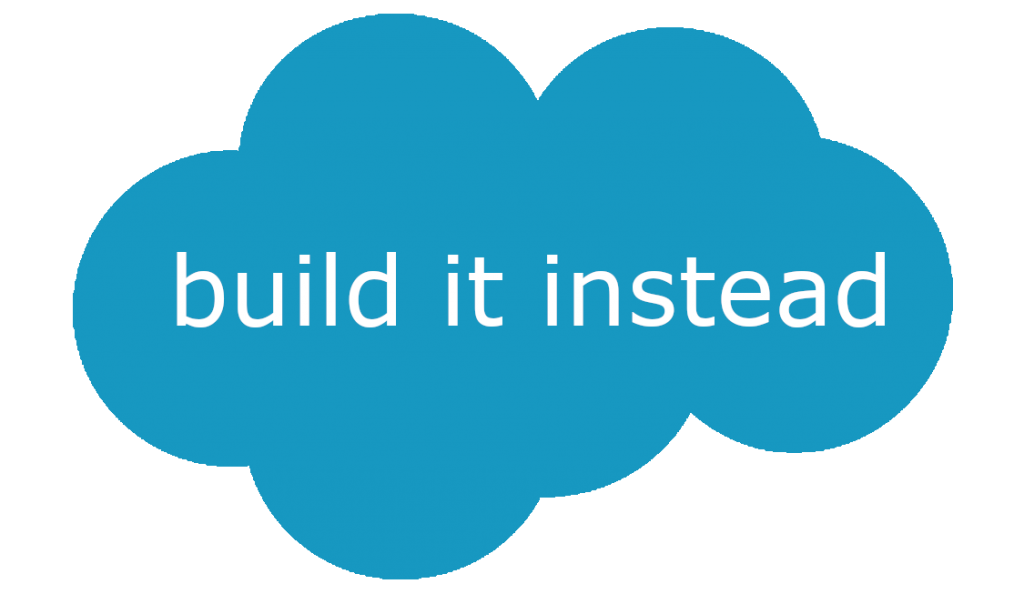 So, you've done the research. You've attended the virtual conferences. You're ready to sign on the dotted line. Salesforce Interaction Studio is the silver bullet that will help you deliver the most incredible real-time consumer experiences to drive engagement.
Or is it?
Salesforce's Interaction Studio, and the wider Salesforce Marketing Cloud offers a powerful suite of tools (especially for retailers), but for some organizations, building could be a better option.
Who Should Build?
Building real-time interaction capabilities isn't for all organizations, but it is a strategy that should be seriously considered by organizations that have already made (or plan to make) big investments in one of the big three Infrastructure as a Service (IaaS) cloud providers such as AWS, Azure or GCP.
Why? Because marketers should seek out the least path of resistance to leveraging existing data and analytics investments that are relevant to them. If a predictive model already exists in AWS SageMaker, why should the same model be reinvented or a poor approximation be adopted with Salesforce's Einstein?
It's Closer Than You Think
IaaS cloud services are no longer just about basic infrastructure services like storage and compute. AWS offers a collection of customer engagement services like AWS Pinpoint and AWS Personalize that offer many of the core capabilities offered in Salesforce Marketing Cloud, such as customer journeys. These services are built with the same underlying AWS components that marketer's IT stakeholders are already using.
Don't Start From Scratch
Are you convinced that building may be an approach worth exploring? Check out the below video on a "built with AWS" alternative to Salesforce Interaction Studio. If you like what you see, source code is available to kick-start a prototype or proof of concept for your organization.